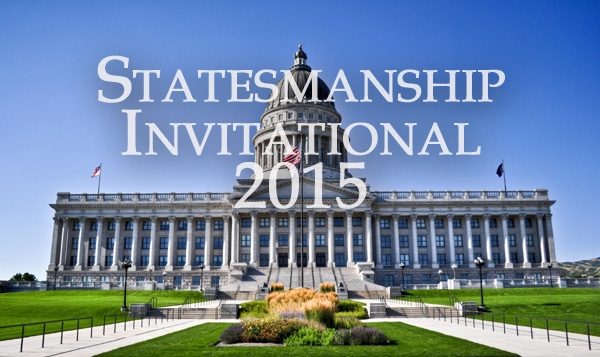 As you know, students attend GWU to learn the principles of liberty and virtue,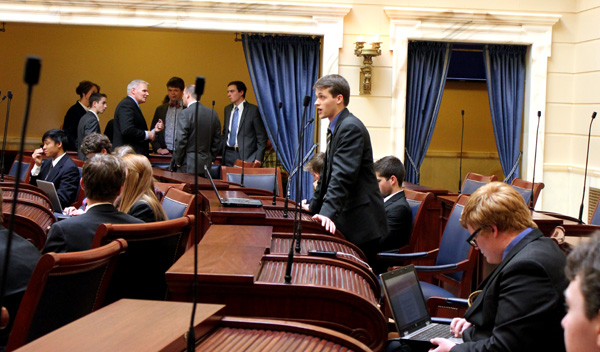 and then how to apply those principles to move freedom forward.
State legislatures play a key role in this, which is why our flagship event, the Statesmanship Invitational, is a realistic mock-legislature at the State Capitol.
As in year's past our students tackled 40 of the most controversial bills from Utah's recent legislative session.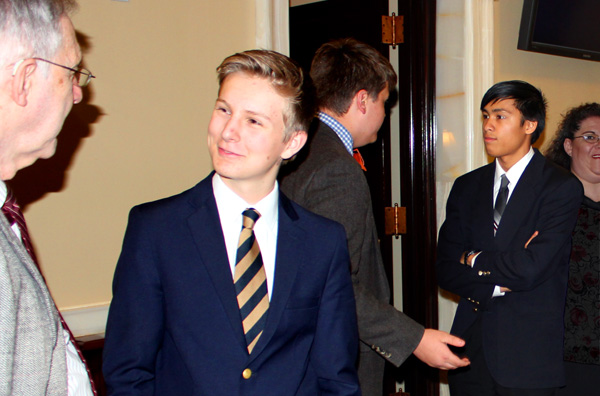 But this year they were also ambushed around the clock by robust teams of reporters and lobbyists played by other students, as well as local businessmen and lawmakers.
The busy week culminated in a private meeting with Governor Herbert at the Capitol, with final debate on the Senate floor.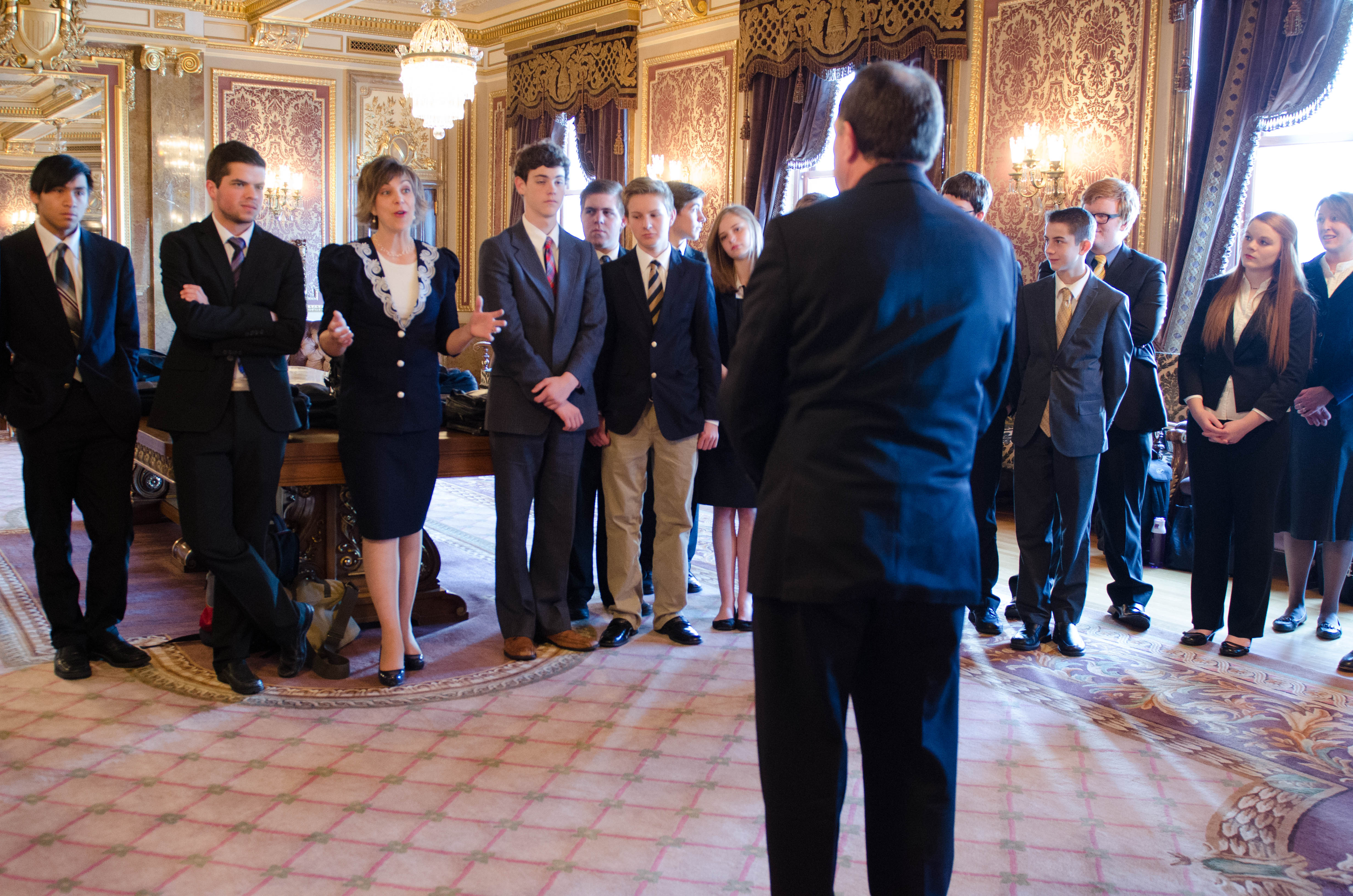 The simultaneous overlapping action of media interviews, floor debate and lobbyist pressuring was non-stop.
Staffers at the Capitol commented that the chamber came to life so realistically that it was practically indistinguishable from the actual session just weeks before.
We congratulate our students for a job well done!