As we prepare for the beginning of a new semester, we'd like to spotlight another new faculty member, Dr. Bryan Benson.  With fifteen years of experience teaching at the university level, Dr. Benson just completed his first semester teaching at GWU and with strong positive reviews from students.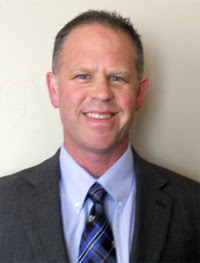 Dr. Benson earned his PhD in Political Science from Boston College where he was the recipient of several fellowships and awards. His emphasis has been on the history of Political Philosophy and with particular interest in its classical roots in Plato and Aristotle. He taught political science at Boston College and later at Brigham Young University before joining the faculty at Western Governors University in 2004 where, in addition to serving on various committees, he chaired the Liberal Arts program. His commitment to the cause of freedom has been punctuated with a post graduate fellowship with the Liberty Fund and similar awards.
Beginning in January, Dr. Benson will be teaching Political Philosophy I & II, both daytime and evenings.

ST2310   Political Philosophy I: Classical & Medieval

This course investigates the principles found in the key political writings of the early great philosophers up through the Middle Ages. These establish the foundation for the European and Scottish Enlightenments and the ideas that culminated in the U.S. Constitution. Writings include those of Plato, Aristotle, Polybius, Cicero, Augustine and Thomas Aquinas.
ST2320   Political Philosophy II: Enlightenment

This course investigates the principles and ideas found in the political writings of great philosophers from the Renaissance to the mid-1800s. Special emphasis is placed on the influence and fruits of the European and Scottish Enlightenments. Writings include those of Hobbs, Locke, Machiavelli, Montesquieu, Hume, Burke, Blackstone, Kant, Rousseau and Mill.
To register for these or any other daytime classes click here.  For evening classes click here.  Feel free to contact Jeffery Francom for any questions at 855.586.6570 (ext 105) or registrar@gw.edu.