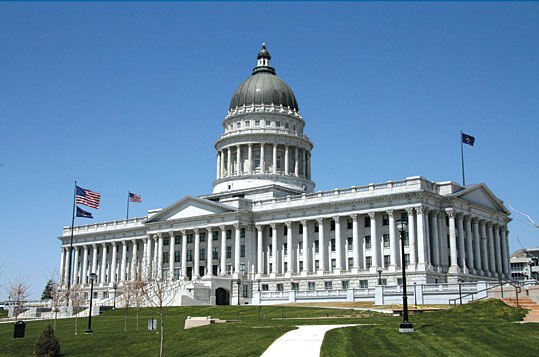 The Utah legislative session has commenced! This is one of the primary reasons we moved the school to Salt Lake City — so that students can observe and experience the struggle over the principles of liberty up close in real life. This is where the stakes are highest.
Because
Utah's legislative session occurs during the middle of the semester, GWU holds four special classes each week in rooms at the Capitol itself. During each two-month session, on-campus students enjoy the added benefit of closely observing and even participating in the legislative process, and then discussing their experiences immediately afterward in class. Relating these observations to their studies is a unique opportunity for insight and growth. Committee and strategic caucus meetings before and after class are part of this experience, as well as floor debates in the House and Senate chambers. These are supplemented by frequent, behind the scenes private briefings in class by legislators, other government officials and representatives from think tanks.  The high-stakes drama of state lawmaking unfolds in the student's presence.  By holding classes in the Capitol itself, students are able to take advantage of these enormous opportunities. They witness the lessons of a classical liberal arts education taking on flesh and bone in this intense, real drama for both good and ill. Especially for those experiencing this for the first time, it's a rich 45 days.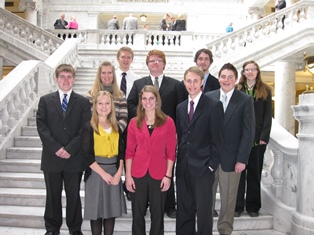 To help students succeed in this environment, we have also instituted a Capitol Dress Code.  With the orientation tour of the Capitol facilities complete, students will be updated with a daily e-mail explaining bills to track and the most important and interesting committee hearings to attend. This experience at the Capitol during the legislative session will also assist students during the Statesmanship Invitational later this semester.