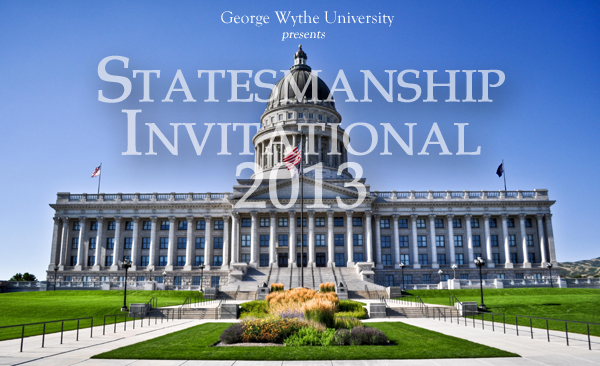 The annual Statesmanship Invitational will take place on April 1-5, 2013.  This year's event will be facilitated by state Senators and members of the Utah House of Representatives. You won't want to miss it.  Click here for more details.
The GWU Statesmanship Invitational is a week long simulation which may consist of mock congresses or legislatures, moot courts and various other realistic situations where students take on roles and work individually and in teams to identify and solve problems. Scenarios are developed from historical, current and possible future events. In addition to the skills of researching, writing, communicating and teamwork, simulations help future leaders to prepare for, manage and respond appropriately during actual events.
The Statesmanship Invitational is designed for students at the college level. Advanced students of high school age and older adults are also welcome to participate. Simulation activities typically consume the whole of each day and evening. Details of the simulation scenario will be sent to participants a week before the event. See our website for information on how GWU uses simulations.
Learn more or register for the Statesmanship Invitational 2013 >>