. . . [Potential leaders must] be rendered by liberal education worthy to receive, and able to guard, the sacred deposit of the rights and liberties of their fellow citizens.

—Thomas Jefferson1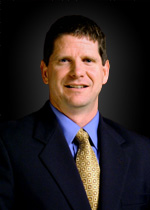 A day doesn't pass in which a trusted leader in government or business isn't exposed for violating the public trust in some manner. Few are prepared to resist the temptation to overreach their authority or succumb to other lapses in ethical judgment.
Ten years ago I was sitting in my office with a promising young professor. He was under investigation by his department for lack of scientific rigor in his research. The only thing keeping his job was a large, fully funded research project that enjoyed considerable public support. It was exciting research that used genetic markers in a way that had never before been attempted. However, his inability to apply ethical principles to his own project led the committee I chaired to reject his proposal to use human subjects in his research. He bemoaned, "You've just lost me my job." While his blame was misdirected, his prediction was prophetic. Within six months his department terminated his employment. My training and experience in research ethics has taught me that such instances are far too common. Whether in politics, business, or research, it is imperative that future leaders base their decisions on time-honored principles of moral ethics.
On the flip side, many well-intentioned leaders lack the knowledge and foundational principles to become statesmen. Over a decade ago I ventured into public politics in a bid for a seat at the state legislature. During that campaign I answered many questions to the satisfaction of others, but over time it became apparent to me that I didn't truly have the foundation to successfully protect the "sacred deposit" described by Jefferson. Though I was already a highly trained teacher and researcher, I subsequently began a new journey to gain the depth of understanding that I lacked. That journey led me to the liberal arts and this ongoing education has changed my life. The principles behind the issues are now visible, and I see an interconnected world of art, philosophy, and politics of which I was previously unaware.
Unlike schools with multiple programs and offerings, at George Wythe University we seek to do only one thing: create an environment centered in the liberal arts to help students develop the knowledge, skills and character necessary to properly govern themselves and the organizations they will ultimately lead. Modern leadership is fraught with ethical dilemmas and pitfalls. At GWU, we not only study the classics, we seek to apply their principles to the challenges of modern leadership through case studies, realistic simulations, and actual field experiences. The rich personal rewards from this are long established. As university president, my first contribution will be to ensure that students are rigorously challenged throughout their experience to learn how to recognize and avoid the temptations and ethical lapses that cause the tragic downfall of so many of today's leaders.
I invite you review this website to better understand our mission, methods, and culture, and to see if we are the right university for you. As part of your investigation, you may want to visit our campus or our online classes. As you do, I hope you will be inspired to find your own place in moving the cause of liberty.
Sincerely,
Shane S. Schulthies
President
1 Thomas Jefferson, Diffusion of Knowledge Bill, 1779. FE 2:221, Papers 2:527
~~~~~~~~~~~~~~

The fifth president of George Wythe University, Shane S. Schulthies received his Ph.D. in Exercise Science from Brigham Young University where he subsequently taught for 13 years. During his tenure he chaired the Human Subjects Committee, overseeing the ethical standards of all human research at Brigham Young University's three campuses, and training faculty in ethics in human research across multiple disciplines. He has served on the Editorial Board for the Journal of Athletic Training, as an associate editor to the Journal of Sport Rehabilitation, and has been a contributing author for 23 peer-reviewed articles. He has lectured in the United States, Europe and Asia and has been awarded a variety of professional distinctions in research and teaching. Since engaging in a comprehensive personal education in the liberal arts, he has become significantly involved in political and legislative processes, including various roles in leadership, policy, campaign execution, and advocacy. Prior to his current position, he served as provost at GWU. He is married to the former Kimberly Hanson of San Francisco, California.